These 3 Ingredients Are Guaranteed To Change Your Whole Foods Salad Forever
Are you bored eating the same salad day in, day out?

It's REALLY hard to stay excited for lunchtime when we eat the same thing over and over, regardless of how fresh and tasty it is. 

But what if there were three unique ingredients that, when combined, could change your salads forever?! You'd wanna know more, right?

Well, you're in luck! Because in today's article, I'm going to show you what those 3 ingredients are.. and exactly how to use them to recreate the Whole Foods summer classic - Strawberry, Coconut and Kale salad - giving it a makeover FOREVER!
I'm sharing my step-by-step instructions along with 20 mouthwatering, exclusive photos. Get ready to WOW everyone at your next Sunday brunch, with this trending, vegan summer salad infused with CBD and rosê!
Where it all started. I was ordering my groceries from Whole Foods and all of a sudden, my screen was blessed with a beautiful image of the iconic summer salad that we all go wild for at WF! None other than the Strawberry, Coconut and Kale summertime favorite. I've always wanted to make my own version of this and now with my latest creative antics in the kitchen, so many cool ways to spice it up came to my mind! Turns out you can totally make this mouth-watering salad at home, and I'll have to admit... it's a touch more fun!

This is a total MOOD FOOD and I am SO excited for you try it!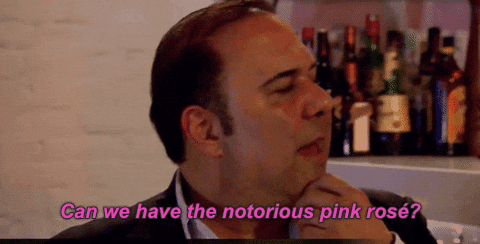 GIF source: Giphy.com

Before I made my own, I wanted to see other renditions of the summertime classic, so I jumped onto Google. On my search, I came across a really straight-forward and gorgeous rendition of the Whole Foods classic summer salad! The strawberry, coconut and kale salad that Lindsay from Weeknight Bite took it upon herself to make even more amazing and add avocado to! Because as Lindsay says, "we all know that everything is better with avocado added to it." Is she right or is she right?! Lindsay also added red cabbage and highlighted that the crunch from the cabbage, really gave her version of the salad an extra pizzazz. So I knew I definitely wanted to incorporate the avocado and red cabbage into my salad!

As I was tinkering around in my kitchen deciding which ingredients I could combine to give this salad my own touch.. I had a brilliant idea! I've been on a spree cooking with my Potli cannabis olive oil and Milkadamia buttery spread.. what if I added rosé to the mix and created a life-changing salad drizzle? And so that's EXACTLY what I did! And let me tell you, sautéing the slivered almonds in the rosé, nut butter and Potli oil makes them to die for.
This WF summer classic has been given a total makeover and is READY for Summer 2020! The Champagne Dreams rendition infuses the salad drizzle with rosé, CBDa oil , macadamia nut butter and some of our favorite Potli cannabis olive oil!

Just a quick heads up! This article contains affiliate links. Meaning, if you click the link and buy the product, I'll earn a commission on it; at no extra cost to you! :)

Okayyy, so let's get started!

As usual, all ingredients are from Whole Foods!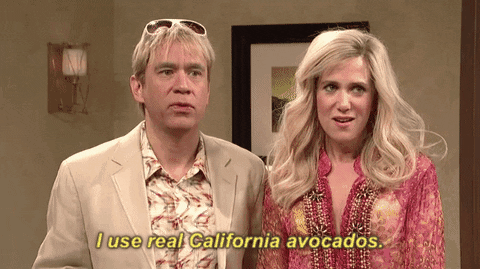 GIF source: Giphy.com

Now, I LOVE Whole Foods, like obsessed. I used to always shop there in person until I found out that with Amazon Fresh you can get Whole Foods delivered to your door within 2 hours! Um, yes. You read that right. It has literally changed my life.

It's included in your Prime membership (it didn't used to be)! Also, I have a terrible tendency to skip my meals when I'm slammed with work. If I'm caught up with work, I won't go to the store and I won't have the patience to scroll aimlessly through a million restaurants on Uber Eats. So, using Amazon Fresh has really helped me to get my eating schedule and health goals back on track. I now eat regularly AND healthily, no matter how busy or tired I am!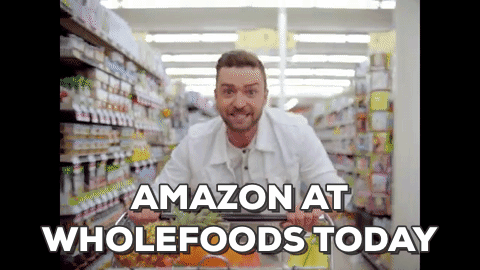 GIF source: Giphy.com

If you're not already a Prime member and taking advantage of this iconic life hack, CLICK HERE to become an Amazon Prime member today! Literally, Whole Foods (and YES this includes rosé) delivered to your door within 2 hours of you ordering. Could life get any better, seriously?!

And thanks to Jon over at Reverse Wine Snob, who shared his candid, yet captivating, review of the Charles and Charles rosé! His review sealed the deal for me to add the wine to my cart :) Click here to check out his thoughts!
What You'll Need:
- Organic Kale
- Slivered Almonds
- Charles & Charles Rosé
- Potli Cannabis Olive Oil (There's info at the bottom of this article re: hemp vs. cannabis and where to purchase!)
- Dang Coconut Chips
- Avocados
- Red Cabbage 
- Strawberries, fresh
- Milkadamia Buttery spread, unsalted

Quick note, re: measurements: I don't really measure ingredients, I just make the dishes more so based on visual "measurements". So gather what you need and off we go!
1. Dang coconut chips are SO good, be careful you don't eat the packet before it makes it to the salad! Take these and put them in your skillet to toast over a medium heat. These ones come toasted, but I wanted to have it even a little more roasted. I used like 2/3 of the bag.

Finished result of the toasted coconut chips! I toasted them for about 4 minutes over a medium to high heat. So toast them to your own desired level of toastiness :)
2. Next, chop the kale. I used about 5 medium leaves, give or take.

3. Slice the strawberries. I used about 6 strawberries for this step.

4. Cut avocado in half and remove the skin. I added 1.5 avocados. 

5. Top the kale with the avocado and sprinkle some slivered almonds (fresh, straight from the bag please. you will get to toast more in a minute!) on top also. Chop the red cabbage. I basically sliced and then diced it and it ended up being about one cup of chopped cabbage.

6. Next, we are going to make the drizzle for the salad. I guess, yes! this is a dressing haha, but we'll make it on the stovetop and then drizzle it over the salad! Here's what to grab from your pantry to make the drizzle.
7. Heat your skillet and add in like a heaped tablespoon worth of the Milkadamia buttery spread and 20 ml (1 tbsp / spoon that it comes with) of Potli cannabis olive oil. There's a picture below of the spoon that comes with the olive oil to show you.

I didn't wash the skillet after I toasted the coconut chips earlier, because I thought it's great to leave the little crumbs in the skillet to add extra taste to this salad drizzle!
When heating the oil and buttery spread, don't overheat it or let it smoke because we want to just get it to a medium heat so that the THCa is activated and becomes THC :) Making this salad a trending 2020 MOOD FOOD!

8. Remove the skillet from the heat and add in the rosé! Just add a generous dash. Don't go over the top with it, because otherwise you will end up with food that just tastes like wine (speaking from personal experience at 4 am this morning lol). This is a GREAT rosé and definitely has more of a full-bodied taste and texture compared to other rosés, so a generous dash will more than suffice you for this drizzle!

9. Place back on stovetop over a low heat, let it just simmer and infuse the aromas and ingredients together for a couple of minutes. Then add slivered almonds to the skillet and sautée for about 3 mins over low heat. I added what's probably the equivalent to about 1/2 - 3/4 of a cup of slivered almonds. 

10. After about 3 mins, crank up the heat to full blast and let it just sizzle for a minute or two. You want to see it toast and crisp the almonds and then almost froth up. Don't freak out, totally normal it's just something that happens with the Milkadamia buttery spread.

11. Now time to mix! Massage and mix everything together with your (clean) hands to combine everything at first! When you massage the kale and avocado with your hands, it works really well to soften the kale.

12.  Once the salad is combined, I grabbed about 4 more fresh strawberries and sliced them and a touch more kale. I rubbed both the sliced strawberries and the fresh kale in the skillet that has the left over Potli olive oil, macadamia nut butter and rosé wine, to absorb the leftover oils!

13. Take the strawberries and kale from the skillet and add them to the top of the salad. Then take the CBDa oil dropper and drizzle CBDa oil on the strawberries to then mix into salad.

14. Mix the salad until completely combined and this salad pairs FABULOUSLY with the Charles & Charles rosé wine, which OF COURSE you can find at your local Whole Foods or have it delivered to your door, the way I did, via Amazon Fresh.

Here we have it folks, in all her glory! The Rosé Room rendition on the Whole Foods summer favorite - The Strawberry, Coconut and Kale Salad. 

Oh! Before I forget to mention! This recipe is totally vegan and the brands that I buy are focused on regenerative farming and packaging their products with a sustainable focus.

Milkadamia doesn't use palm oil in the macadamia nut buttery spread and they promote the use of Regenerative Farming. Click here to learn more about it in this interesting write-up featured on Forbes!

Dang's Coconut Chips are made with, as they say "Nothing But The Good Stuff!"

Here's more info on the Potli Olive Oil, which comes in a sturdy steel type of container (NOT plastic). Potli has a really cool back story of Californian girls turning their vision and passions into a super inspiring reality, love it!

The cannabis olive oil that I use has THCa and CBD; no THC in this oil when you buy it. But when we heat up the oil, the heat activates the THCa, turning it into THC. This is so great in this meal specifically, especially when it combines with the simmered rosé, because it works wonders with nerve pain and you just feel rejuvenated and just like GOOD all round! I'm beyond obsessed :)

A quick note, just based on different legislations and laws, if you prefer to shop online, you'll be able to pick up the Hemp Infused Olive Oil from the girls at Potli! If you want the version that I specifically use, stop by your local MedMen and pick it up there! I use the cannabis variety because by combining the THCa, THC and CBD, I'm able to relieve the nerve pain in my back, soothe my sciatica and get rid of anxiety. Plus, it really makes this recipe a mood food! Having said that, if you're freshly dipping your toes into the world of cannabis, the hemp variety would be a great starting point!

Re: why I mix it with the Milkadamia buttery spread. I specifically use the Potli oil with the Milkadamia spread, because macadamia nuts have one of the highest amounts of fat, plus there's a decent amount of coconut oil in the buttery spread. To truly maximize all of the plant's benefits, we need to combine it with saturated fats when cooking with cannabis. Coconut oil is approx. 90% saturated fats. So mixing the Potli oil with the Milkadamia spread is KEY!

I'm not a cannabis expert whatsoever, so if you have more questions specifically on this or the Potli olive oils, DM the girls at Potli on Instagram or shoot them an email at queen@getpotli.com!
So, as promised friends!
3 Ingredients Guaranteed To Change Your Whole Foods Salad Forever.
By simply swirling the Potli cannabis infused olive oil, the Milkadamia buttery spread and the Charles & Charles Rosé over a low heat, our Whole Foods Salads have now been changed forever!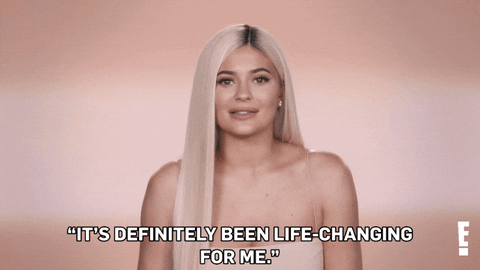 GIF source: Giphy.com

Now it's your turn! Are you're ready to change your life with one simple salad drizzle? Take the first step today by CLICKING HERE to become an Amazon Prime member TODAY (if you aren't already!) ***That way you'll get access to Amazon Fresh, Prime Member Deals at Whole Foods (which Alexa can read to you also!) and more.***

Well, enjoy this. It's DELICIOUS! Share, share, share because I have a feeling this MOOD FOOD is gonna be a hit!

Comment below all of your culinary creativity and if you would like me to make a Rosé Room rendition of one of your favorite brunch classics, PLEASE drop a note below!
Thank you so much for your time today! Love you all and stay safe everyone :)
Signing Out! Xoxo
Leave a comment